Please see the release of this story on WiLab!
Regardless of your income, regardless of your race, regardless of your gender; you have the freedom in America to voice your opinion. The 2015 Oscars were bland to say the least, that is until Patricia Arquette stole the show with the resounding plea for equal pay for equal work.
"To every woman who gave birth, to every taxpayer and citizen of this nation, we have fought for everybody else's equal rights," she announced. "It is our time to have wage equality once and for all, and equal rights for women in the United States of America!"
Some gather that her speech was fueled by the most recent email leak at Sony Pictures that revealed a stark pay gap between female and male executives at the studio. Others (including many women to my dismay) discredited her statement as just another rich woman, not worthy of the complaint because of her current wage success. Emma Watson's involvement in the He for She Campaign has sited that without the help of men, we cannot progress to a culture where feminism is accepted, not shunned and when women speak about equal rights, they are praised, not criticized. But what about women standing up for other women who fight for gender equality?
Here are a few of my favorites…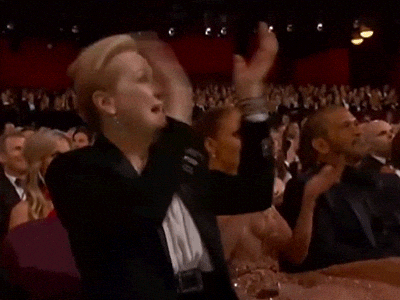 My plea for the day is; speak up for your daughters and teach your sons to support women. I want my children to grow up in a world with self respect, cognizant of their self worth and compensated for their efforts on an equal pay scale to those of the opposite sex. We at Blissfulmamas applaud the effort of Patricia Arquette, as a woman, a mother, an actor, and an activist who utilized her 30 seconds of honor to honor us all and to speak up for women's rights to equal pay for equal work.
ABOUT THE AUTHOR: BLISSFULMAMAS
Blissfulmamas is inspired by living in the moment, embracing the chaos and enjoying the crazy wonderful ride of motherhood. As working professionals, we really do have it all! Come as you are and embrace it. Families are like snowflakes, each different and unique, no two the same. The antiquated idea of the perfect roadmap to raising a family, balancing a professional job, and everything else in and between is long overdue for a make over! Blissfulmamasis a networking community for working mamas with a positive outlook, looking to collaborate with each other on career advancements, job opportunities, managing and organizing family life, without forgetting about the long overdue personal "me" time. Our goal is to act as a positive outreach for working mamas and be a place where working mamas can collaborate & find resources, all available on the go!
Facebook | Twitter | Instagram | WordPress
Read more about and from the author: BlissfulMama's WiLab Profile